Slide
Ninja Cafe Asakusa is a hands-on entertainment cafe based on the concept of "Ninja," that is!
Not only can you enjoy the experience of ninja training by dressing up in ninja costume, but we also offer special ninja dish and desserts using ninja techniques.
Feel like a movie star, and don't be shy to create your best memories!
Ninja trainings
Our ninja will guide you through the trainings of three ninja weapons: shuriken, blowgun, and sword.
From young children to adults, enjoy the slightly challenging, yet fun ninja training!
Guests who are not participating in ninja trainings are free to observe and take pictures while enjoying drink.
Ninja costume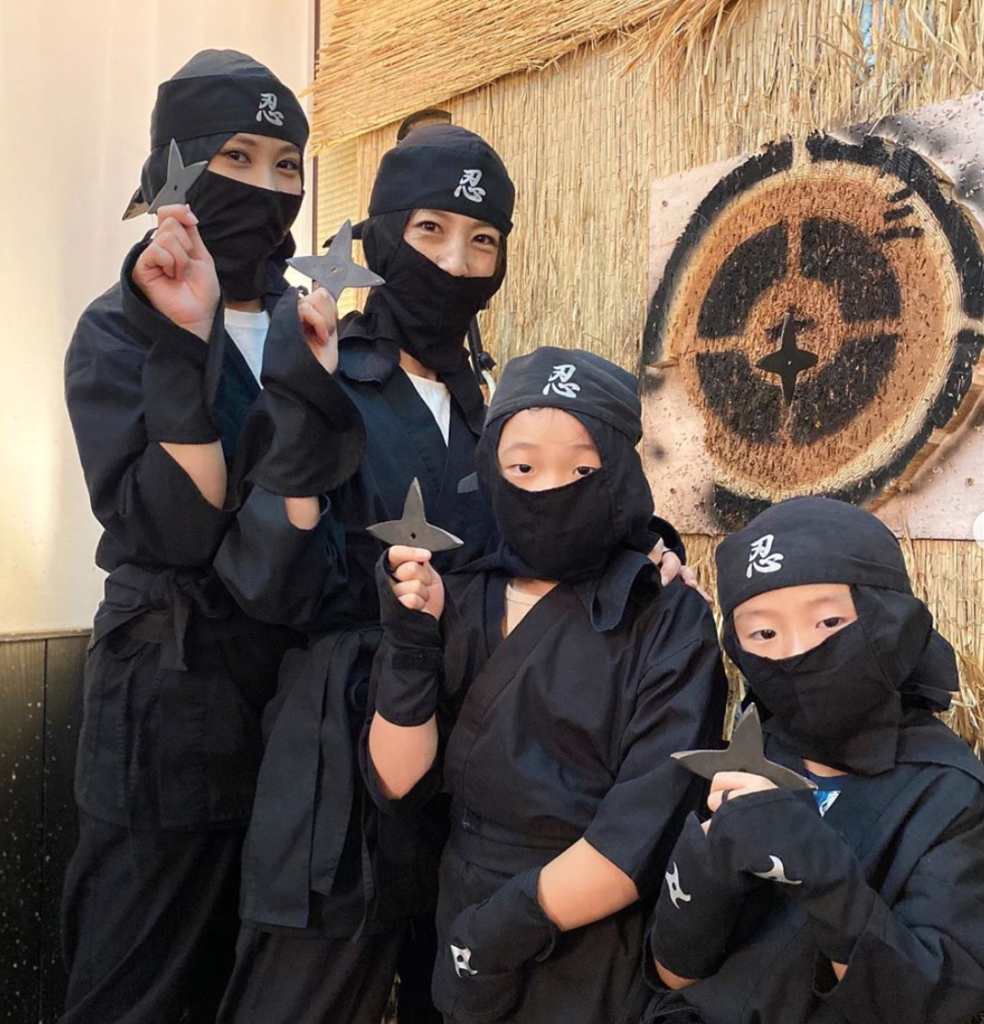 Drink
Dish
Reviews
The restaurant has been enjoying great popularity as a place where people, mainly foreign tourists and families with children, can "enjoy ninja training easily and in earnest," and has been featured in numerous domestic and international media and ranked No. 1 in Tripadvisor's Taito City restaurant rankings, among others!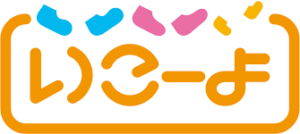 menu
course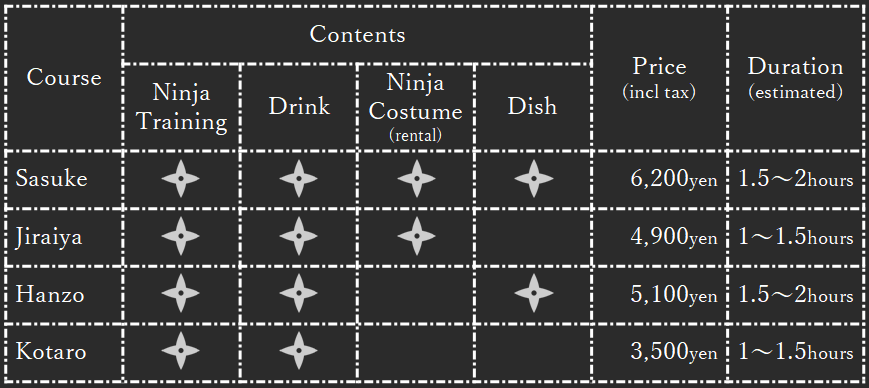 You can also enjoy strolling around the town of Asakusa and taking lots of photos with Ninja costumes (1 hour + 1,100 yen incl. tax).
Items can be ordered separately too. Please check at the cafe.
We can also accommodate private charter, so please contact us anytime for package tours, families and friends tours, etc.
Notes
The set menu is for those who are training as ninja. Non-trainees may order only drinks and others. (Drinks are available for 660 yen and up)
We ask for your cooperation in making payment in cash for order at the site. (Cards, electronic money, QR payments, etc. are not accepted.)
Customers who order ninja costumes will be asked to wear them over their regular clothes, so we would appreciate it if you could avoid wearing skirts and the like.
Strollers can be brought into the cafe, but please note that there are stairs at the entrance.
Reservation times are approximate. We will show you the experience in order, so you may have to wait for a while.If you arrive late, your experience may be shortened, so please arrive on time if at all possible.
Shop List
Ninja cafe Asakusa
3-27-14 Nishi-Asakusa, Taito-ku Tokyo, Toa-Asakusa mansion 1F
(with a red torii gate.)
1 minute walk from Nishi Asakusa 3-chome bus stop
5 minutes walk from Asakusa Station on the Tsukuba Express Line
8 minutes walk from Tawaramachi Station on the Ginza Line
8 minutes walk from Iriya Station (Hibiya Line)
10 minutes walk from Asakusa Station on the Ginza and Toei Asakusa Lines
We don't have parking lots. Please use coin-operated parking lots in the neighborhood.
Ninja cafe Harajuku <not yet open>
In spring 2023, Ninja cafe will open along Takeshita-dori Avenue in Harajuku!
Please wait for the information to be released!
Opening hours
We are open as follows, but we may close on days and times when no reservations are made. So please make a reservation before coming.
Opening days
Everyday 10:00am~9:00pm(last order 7:30pm)
Closing days
-
Contact
for more information
Please tell us your inquiry via e-mail.
We will contact you back upon confirmation.
For regular reservations, please use the "web reservation" link, not via e-mail.
Asakusa web reservation
Your name:
Your e-mail address:
Your phone-number:
Your inquiry:
Our e-mail address is info@ninja-cafe.com