Slide
What are things to do & places to go in Osaka, Kyoto & Tokyo in Japan? Sushi, Ramen, Fuji mountain, Fushimi-Inari, Sakura, Akihabara... and Ninja Experience!
Ninja Experience Cafe Osaka Dotombori in Osaka, Ninja Experience Cafe Kyoto Gion in Kyoto, Ninja Experience Cafe Asakusa, Ninja Experience Cafe Harajuku in Tokyo, Japan, are hands-on entertainment cafe based on the concept of "Ninja" / "Shinobi", that is!
Not only can you enjoy the experience of ninja training by dressing up in ninja costume, but we also offer special ninja dish and desserts using ninja techniques (Ninjutsu) as a restaurant.
We look forward to your online reservation!
=NEWS!!=
In August 2023, Ninja Experience Cafe Kyoto Gion opens in Kyoto!
If you come to Fushimi-Inari Shrine, Kinkakuji Temple, Kiyomizudera Temple etc in Kyoto for sightseeing, become a ninja!

=and more NEWS!!=
In October 8th 2023, Ninja Experience Cafe Osaka Dotombori will open in Osaka Namba!
After enjoying Osaka's gourmet food such as takoyaki and okonomiyaki, get moving with a ninja experience!
Reservation is now open.
=and more NEWS!!=
Our restaurant has received the "Traveler's Choice 2023" award on Tripadvisor, the world's largest review site!
We are very happy to win it!
We would like to thank everyone who gave us such wonderful review.
Feel like a movie star, and don't be shy to create your best memories with a lot of cool photos!
Kids and adults in your whole family and friends are sure to be very satisfied with this special experience.
When you travel to Osaka, Kyoto, Asakusa and Harajuku in Tokyo, you must visit our Ninja Experience Cafe!
Ninja Training Experience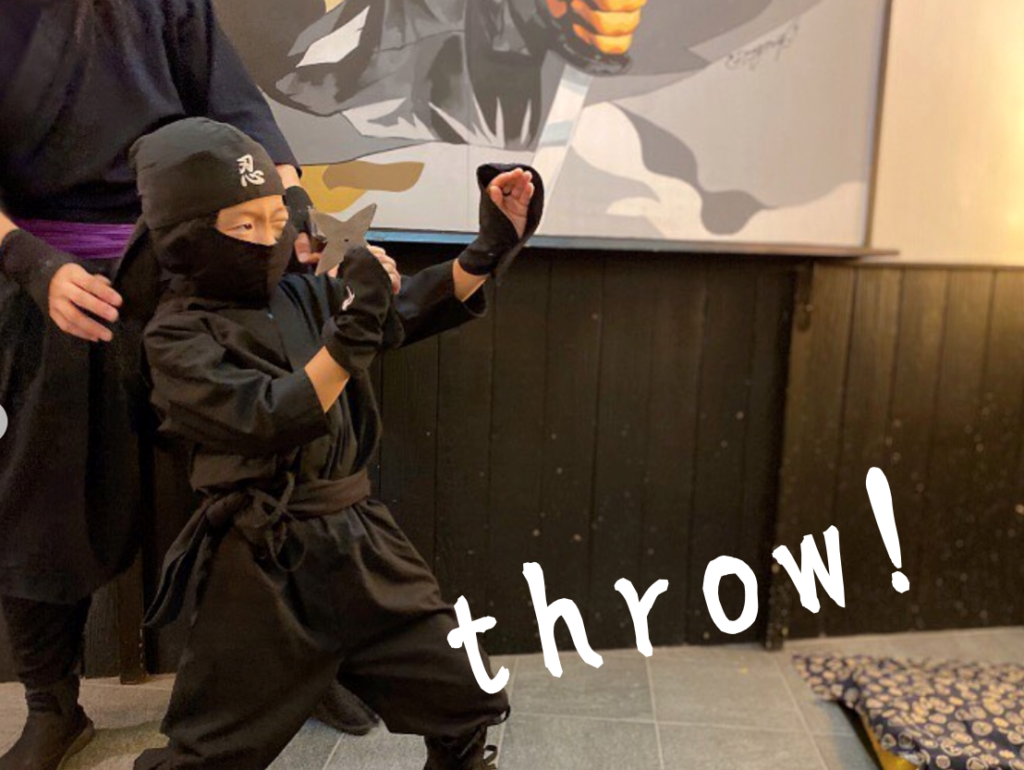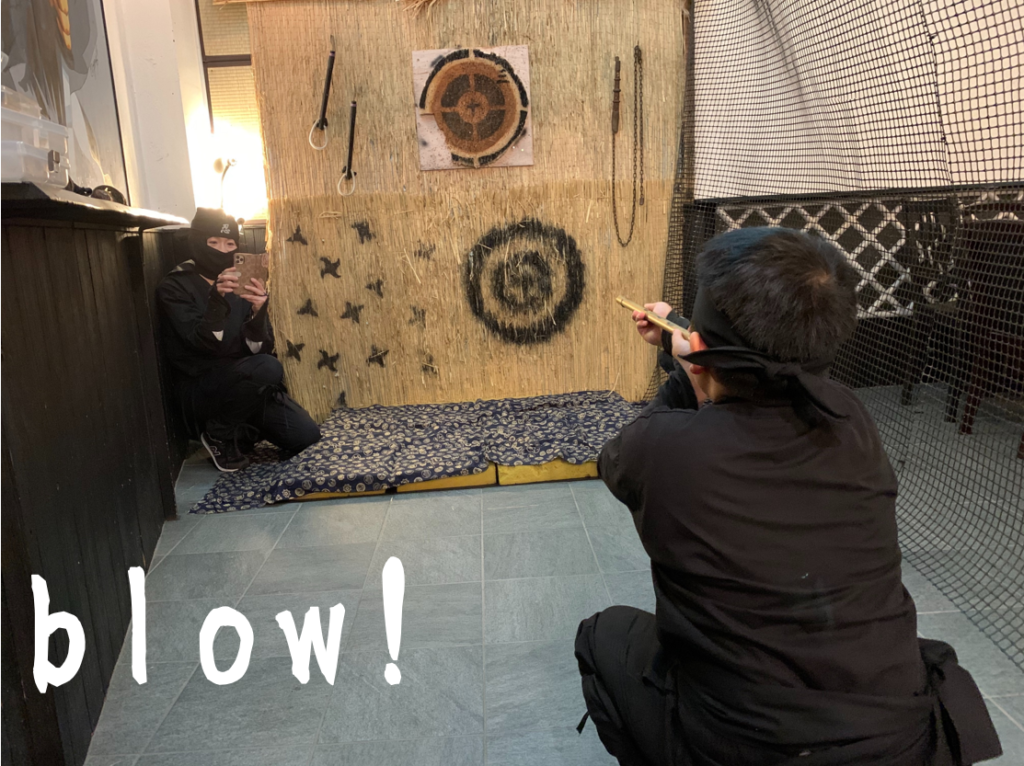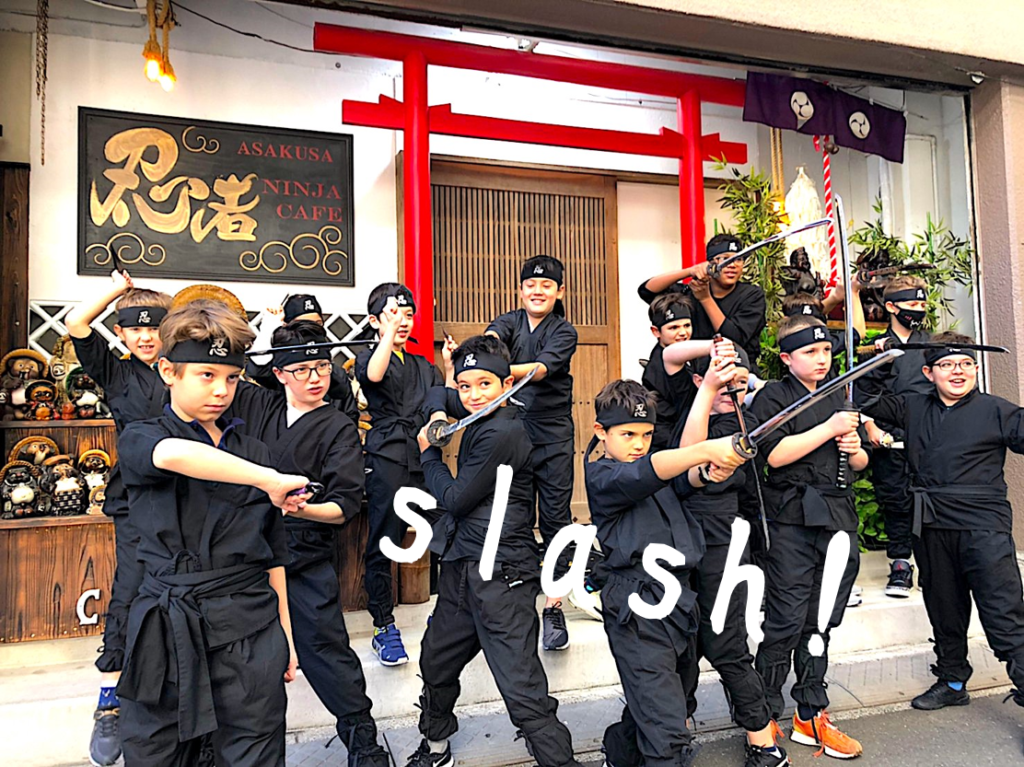 Ninja Experience Cafe Menu
We offer a Ninja Trainings experience that you can learn how to use three ninja weapons, Ninja costumes that you feel like a ninja once you put on, and enjoy our signature Ninja drinks and foods as a cafe or restaurant.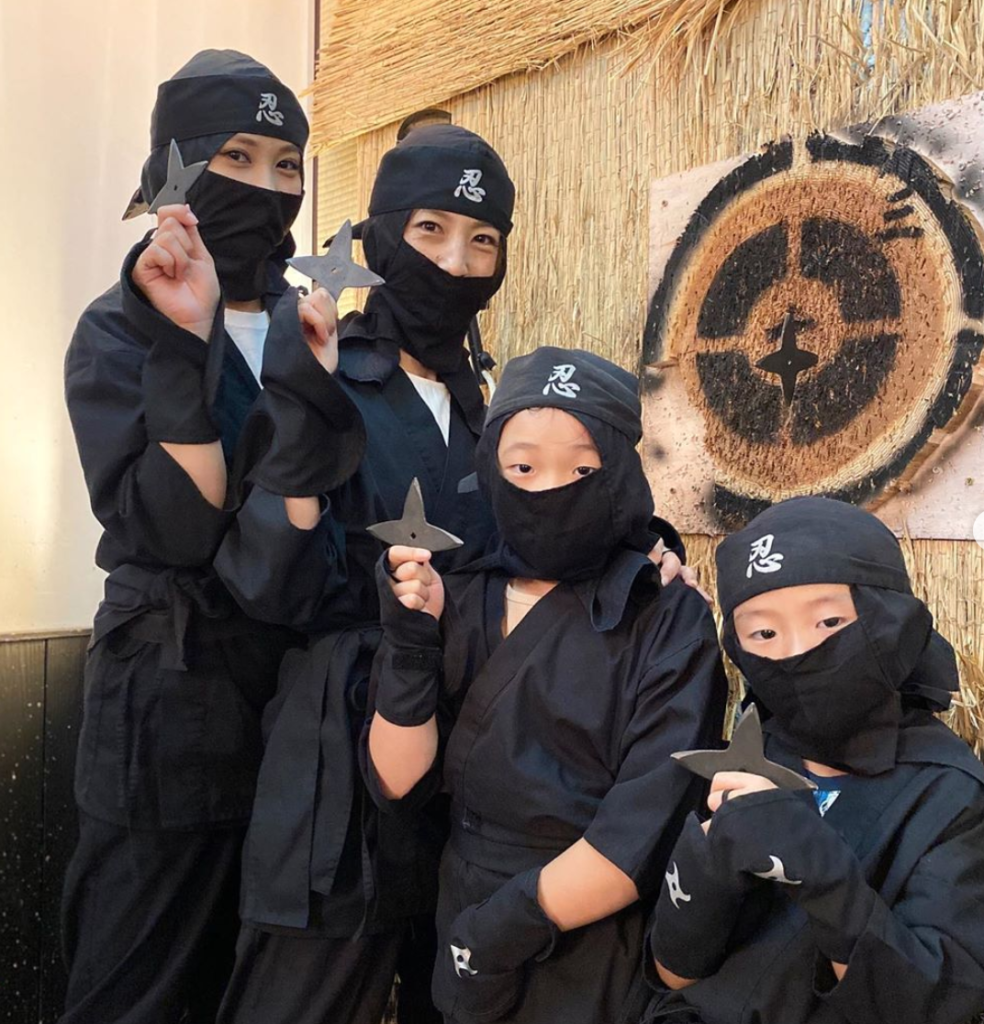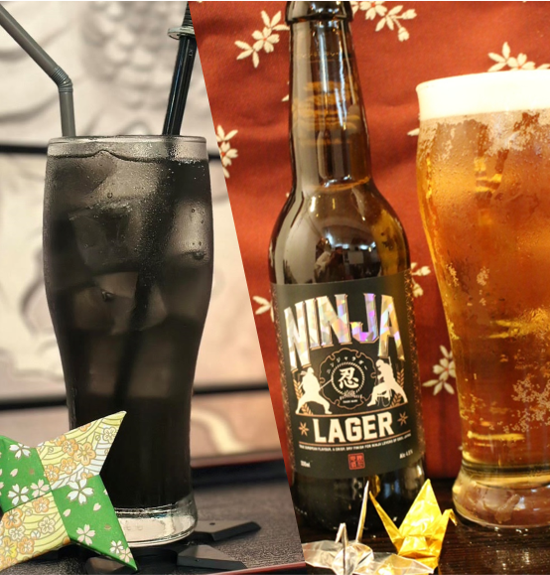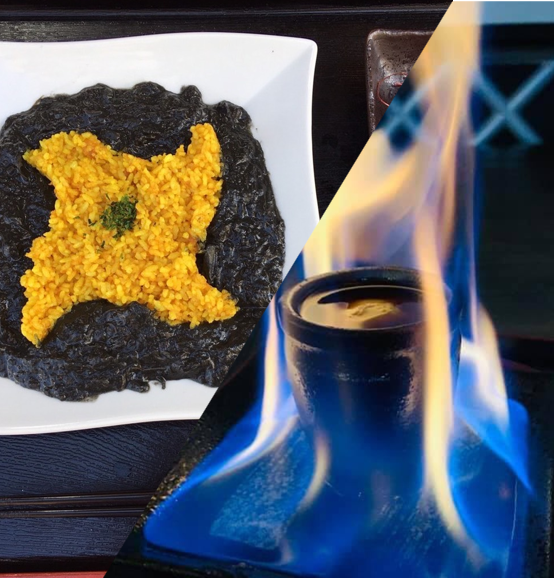 Ninja Experience Cafe Reviews
"Great experience! I have 2 ninjas in the house now 😂"

"We had a great time here! Kids loved it, staff friendly, cool ninja experiences! Lots of photo and video opportunities!!"

"The ninja experience was amazing. We learned the samurai sword, shuriken, and blow dart. The instructors were very knowledgeable and kind. Worth the package with food. Great for all ages."
Stores
In Osaka, Ninja Experience Cafe Osaka Dotombori is located near Namba station and the famous Glico's neon sign (scheduled to open on October 8).
In Kyoto, Ninja Experience Cafe Kyoto Gion is located near Hanami-Koji street and Yasaka Shirine.
In Tokyo, Ninja Experience Cafe Harajuku is located along Takeshita Street near Meiji Shrine and Ninja Experience Cafe Asakusa is located near Sensoji Temple.
Please choose the one that best suits your location and travel plans.
Access information and photos of the store are available below for your consideration.
Reservation
Reservations can be made online. You can make it from these buttons.
Ninja Experience Cafe Asakusa will be very busy in these days and is often fully booked.
In that case, please consider visiting Ninja Experience Cafe Harajuku.
It is relatively easier to make a reservation.
Opening hours & contact
We are open everyday from 10:00am to 9:00pm, but there are days and hours when we are closed irregularly.
For this reason, we ask that you make a reservation in advance via our online reservation system.
Please contact us from here to inquire about private events etc.