Kyoto's 7 best spots to take your children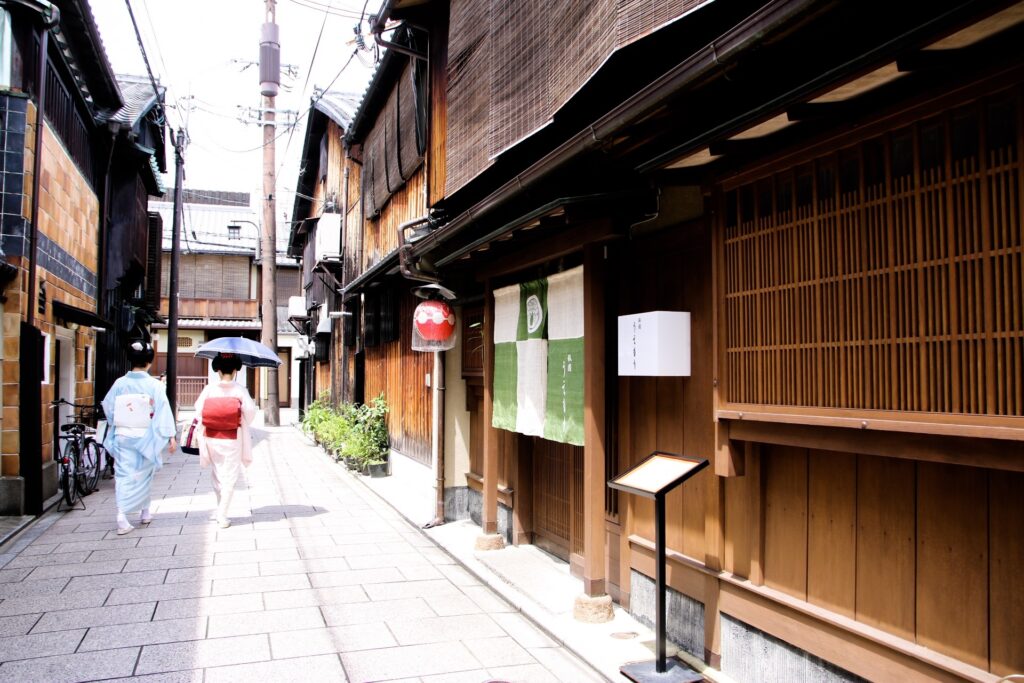 Kyoto is known to have many of Japan's historic and traditional sightseeing spots, if you want to come to Japanese, it is absolutely one of the best places to visit.
You might be thinking, but kids cannot have fun here right? Will they loose interest since it's historic? What kinds of things could I be concerned of?
But, do not worry travelers! While experiencing the history, your kin will be able to enjoy various Kyoto spots!
Today, I, Kuromaru, will introduce to you seven of these spectacular locations for your children recommended by me, your local ninja!
Children of all ages (toddler, junior and teens) will surely enjoy them!
Become a legendary ninja and test your skills against our ranks! "Ninja Experience Cafe Kyoto Gion"
The shining and altogether magnificent place that will leave you and your children in pure awe, "Kinkakuji"!
Become one with Kyoto's natural beauty as you and your children look out from the various windows accompanied in this traditional golden red train, "Sagano Romantic Train"!
For my fellow anime and manga lovers, grab a ticket and venture into "Kyoto International Manga Museum" so you may crack open a wide range of manga and learn how your favorites made it over into your place of origin
Have you always wanted to interact with wild monkeys? Then "Arashiyama Monkey Park" is the place to get in touch with your wild side and give snacks to monkeys
For those of you who cannot get enough of trains and want more " Kyoto's Railway Museum" is your place to be
Feel the impactful scenery as you walk after satiating your hunger with some local specialties, "Kiyomizu Temple and Sannen-zaka"
Ninja Experience Cafe Kyoto Gion
As you know, Ninjas were and still are Japan's most stealthiest groups of spies that aided in various missions are across the country in order to protect the land they hold dear to their hearts.
Come join our ranks! Put on our traditional clothes, train in the art of Shuriken (Ninja stars), Blow-gun and the Katana (traditional Japanese sword) and put your strength to the test with also trying out our traditional style food, do you think you can endure it?
Are you able to withstand the tenacity of a true ninja? I challenge you to enter but beware, the walls and floors are littered with traps that only true ninjas can survive.
This play place is a test to all ages, enter if you dare.
Here is the official web site of Ninja Experience Cafe Kyoto Gion
Kinkakuji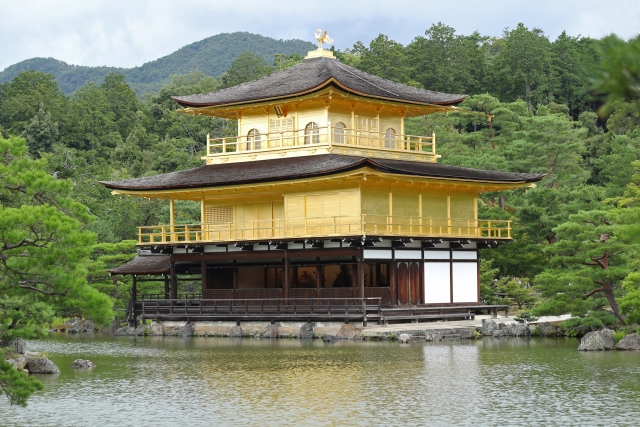 Also Formally known as "Rokuonji Temple", adults can get a feel for its historical background and children can marvel at the mere sight of such a beautiful structure, truly one of Kyoto's greatest spots!
Sagano Romantic Train
Starting from Arashiyama, This awe-inspiring quest will take you into Kyoto's most intimate and natural beauty.
It is also of great importance to note that this train's windows do not have any glass therefore you and your children can not only see Kyoto's beauty, but hear, see, and smell it as well.
Please be sure to capture your reservation and tickets early before on-season for there are major battles for these seats during those times!
Here is the website to make your reservation of Sagano Romantic Train.
Kyoto International Manga Museum
"Manga" otherwise known as Japanese comicbooks are one of the major cultural staples of its country that is known far and wide across the world and enjoyed by both children and adults alike.
Inside its walls, Kyoto's International Manga Museum has over 50,000 volumes of this beloved style of reading both in its own language as well as English that share not only culture and history, but how it came over into your own country and made its impact.
There are always themed-events happening as well as so please take time to visit!
Here is the official web site of Kyoto International Manga Museum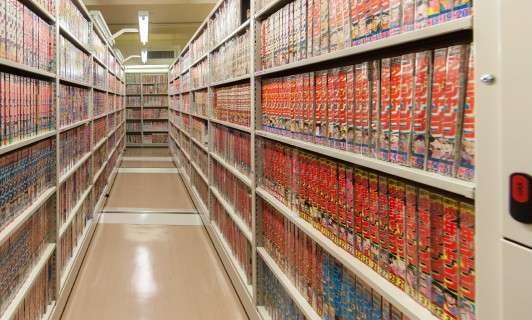 Arashiyama Monkey Park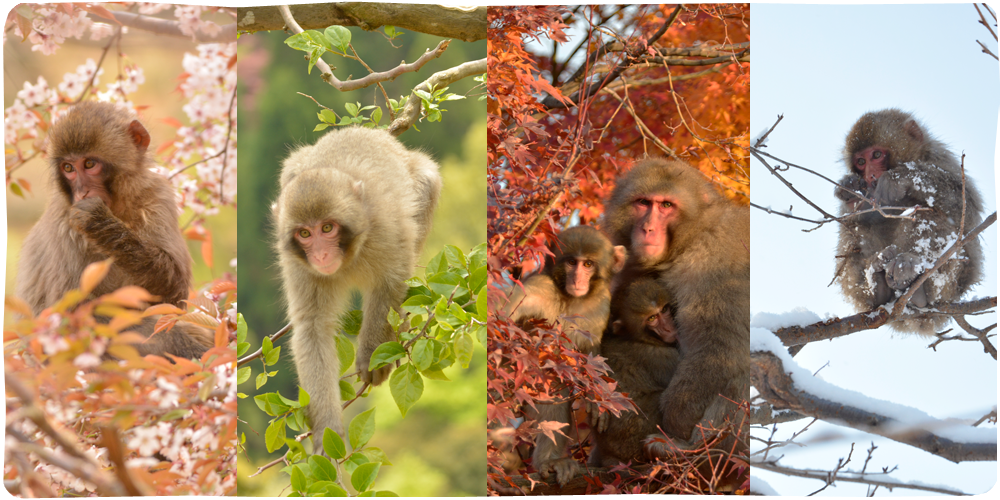 This wild and exotic park is home to over 120 monkeys that are only found in the land of the rising sun, these monkeys are known as Japanese Macaques.
These monkeys are known for taking a nice warm bath in the natural hot springs during winter and are featured in many if not most pictures when searching the word "Japan".
Enjoy giving snacks side-by-side to these snow monkeys while wandering around the park's rest areas and make sure to take plenty of photos!
It is probably one of the best playgrounds for children in Kyoto.
Here is the official web site of Arashiyama Monkey Park
Kyoto Railway Museum
If you or your little ones are absolutely enthralled by trains and their designs, these museum is calling out your names.
Trains from days of old as well as dioramas are on full display for your viewing here inside this museum.
Not only are you able to behold such beauty, but you are also able to interact with them as well as station equipment.
The fun does not end there my travelers! You are even allowed to ride these legendary trains as well as take a Shinkansen or Bullet Train simulator, are you up to the task?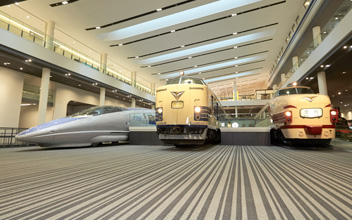 Kiyomizu Temple and Sannen-zaka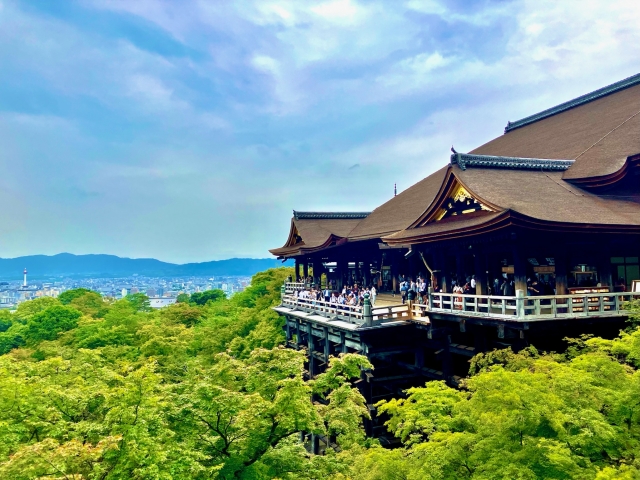 Perhaps the name does not ring a bell however once you look up these names, you'll immediately know of these places due to the fact that they are also one of Japan's major tourist hotspots.
Kiyomizu Temple is one of many Japanese World Heritage sights known for its large platform in the main hall that expands out of the cliffside that overlooks Kyoto's breathtaking nature and older architecture.
The winding street leading up to this temple (Sannen-zaka) is aligned with small shops with handmade trinkets, restaurants, and of course souvenir shops all originally Kyoto-based and will dazzle your children with its wonders.
Be sure to grab some green tea ice cream and try not to trip up this spiraling road. All the answers you seek are here.
Here is the official web site of Kiyomizu Temple
and article on Sannen-zaka
What are we?
We run Ninja Experience Cafe in Tokyo, Kyoto and Osaka, Japan.
Here you can immerse yourself in Japanese culture through experiencing ninja training.
Both adults and children are welcome to try their hand at defeating the ninja master inside the cafe.
The cafe is an indoor interactive zone, so it can be enjoyed even on rainy days.
If you are thinking, "I want to be a real ninja too!" If you are interested in becoming a real ninja, please visit us.
Reservations can be made here.
Unauthorized copying and replication of the contents of this site, text and images are strictly prohibited.